---
Rally Sunday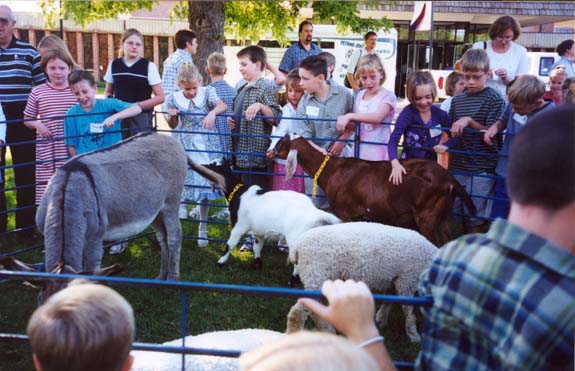 September 10th - Rally Sunday, a petting zoo was set up outside. Sunday School classes took turns going out to experience the animals. Adults loved it too! During classtime, the project was explained to the children. Each family got a packet of material containing an ark bank and a giving calendar and an explanatory letter. During worship, a Noah skit was used for the children's sermon. We had a large ark up front and Noah gave stuffed animals to the children, representing the animals they ask for.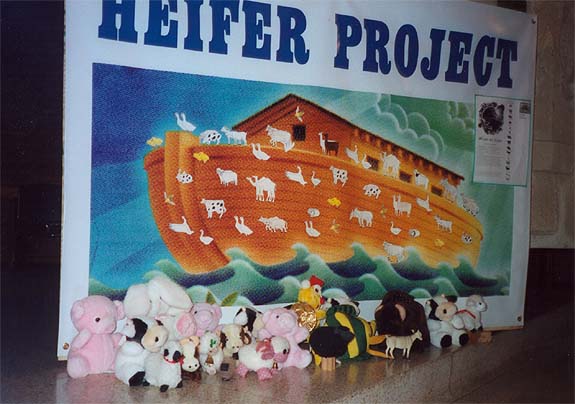 September 17th. The Sunday School made either animal masks or colored farm pictures. The Adult Forum hosted a speaker from Heifer Project International.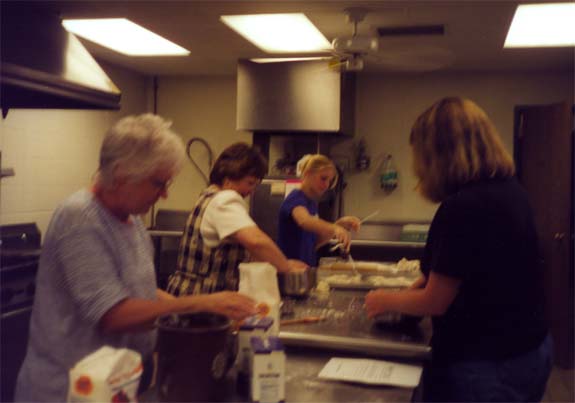 The committee decided to give dough ornaments to each member of the congregation as a remembrance of our project. We had a work night where we cut out and baked the animal shaped ornaments. We made 700!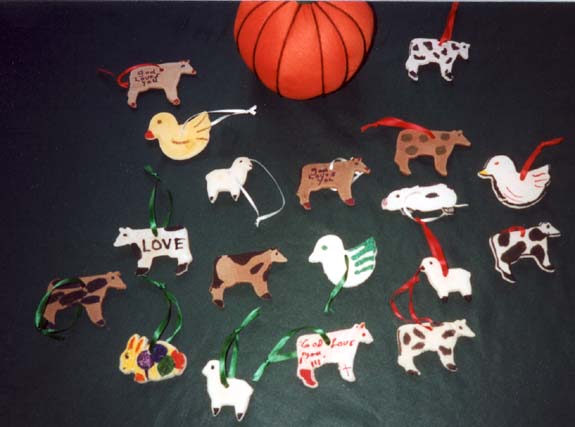 October 1st. After the second service we had a potluck lunch. Those attending decorated ornaments and put ribbon through them.
We mailed a letter and a special offering envelope to the congregation.
October 8th. We had a processional offering of the ark banks and the special envelopes. The children were given an ornament as they went back to their seats.
October 15th. The big ark was displayed again with an announcement of the results of the offering. AAL gave us $700. Our goal was an Ark, which costs $5,000. We raised $10,300!