BEATING THE POST-CHRISTMAS, MID-WINTER BLUES
What do you do in your parish to beat the post-Christmas, mid-winter blues? We decided to have a festival to celebrate our Lutheran heritage. October is gorgeous in northern Wisconsin so didn't need a Reformation festival, but February is a different story.
So, we put our heads together and came up with an intergenerational Christian Education idea for the whole month. We designed stations and topics and lots of choices built on some of Martin Luther's passions. It's amazing how relevant Martin Luther is for churches wanting to make the switch from membership to Discipleship! What could be better than focusing on the Priesthood of all believers? Once we had our topics, we weren't sure that we could find ways to make these stations multi-sensory, hands-on and "festive." So we called the ELCA Resource Center in our synod.

Several days later three boxes of resources arrived with more than enough books, posters, art work, videos, computer software and good ideas to supplement what we already had. Not only that, our request was greeted with lots of enthusiasm from the Resource Staff!
Currently, we have stations on: Martin Luther's life and times; getting to know your Bible (where did it come from); Baptism/Communion; the Church seasons; our musical heritage; Bibles and computers; new tools for a new day; the ELCA in mission around the world; what makes a church Lutheran?; and the real school on Lutheran Church Basement Women or "how to make red Jell-O even if you aren't Lutheran." We're having such a good time we're already thinking about next year!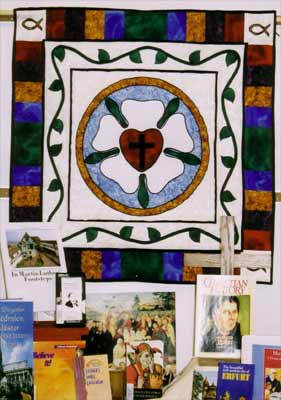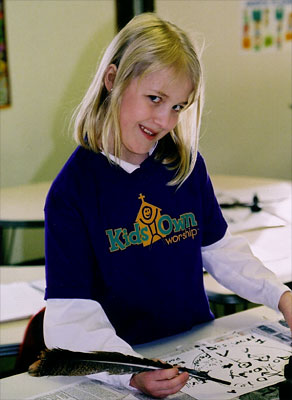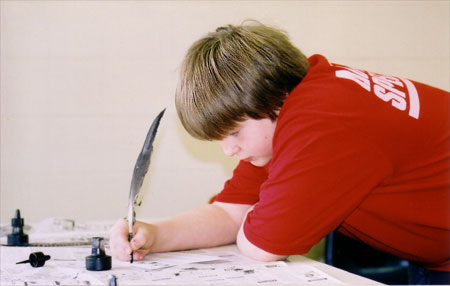 Submitted by Trinity Lutheran Church, Spooner, Wisconsin