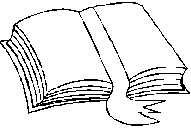 Dear Students and Parents,
Each year Sunday School students are given the opportunity to memorize Bible Verses. The following ABC Bible Verses have been selected by Pastor Quello. Each week one of the verses is used for his Sunday devotion which is printed in the bulletin as well as being available at our website www.firstenglishlutheran@org then just click on the word "learn" and Daily Devotions.
In Sunday School, one verse is shared each week. Please take time to find the verses in your Bible and mark them. Try to memorize many of the verses. Our challenge to 4th graders is to learn at least 10 verses this year, letters A through J. Grades 5 and 6 should memorize 10 verses in addition to the 10 you learned last year for a total of 20 verses, letters A through T. If you learn just 10 each year for 3 years, you'll learn every ABC verse.
To receive a certificate for the memory work you complete, simply circle the letter of the verse you memorized and write the date you learned it beside the letter. Then return it to your Sunday School teacher. May God bless you as you study His Holy Word.
Peace & Joy,
---
THE ABC'S OF THE BIBLE
A Ask, and it will be given you; seek, and you will find; knock, and it will be opened to you. Matthew 7:7
B Be thou faithful unto death and I will give you a crown of life. Revelation 2:10
C Come unto me all who labor and are heavy laden and I will give you rest." Matthew 11:28
D Draw near unto God and God will draw near unto you. James 4:8
E Enter God's gates with thanksgiving. Psalm 100:4
F Faith, hope, love abide, these three; but the greatest of these is love. I Corinthians 13:13
G God so loved the world that he gave his only begotten Son that whosoever believes in him shall not perish but have everlasting life. John 3:16
H Holy, holy, holy is the Lord of hosts; the whole earth is full of God's glory. Isaiah 6:3
I In the beginning, God created the heavens and the earth. Genesis 1:1
J Judge not that you be not judged. Matthew 7:1
K Know that the Lord is God! It is God who made us and we belong to God. Psalm 100:3
L Look at the birds of the air: they neither sow nor reap nor gather into barns and yet your Heavenly Father feeds them.. Matthew 6:26
M My grace is sufficient for you, for my power is made perfect in weakness. II Corinthians 12:9
N Now faith is the assurance of things hoped for and conviction of things not seen. Hebrews 11:1
---
O Open thou my lips, and my mouth shall show forth thy praise. Psalm 51:15
P Put on the whole armor of God, so that you may be able to stand against the wiles of the devil. Ephesians 6:11
Q Quench not the Spirit. I Thessalonians 5:19
R Rejoice in the Lord always; again I will say, Rejoice. Philippians 4:4
S Seek first the Kingdom of God and all his righteousness and then all other things will be added to you. Matthew 6:33
T Thy word is a lamp to my feet and a light to my path. Psalm 119:105
U Unto you is born this day in the city of David a Savior, who is Christ the Lord.. Luke 2:11
V Very truly, I tell you, if you ask anything of the Father in my name, He will give it to you. John 16:23
W Welcome one another, therefore, as Christ has welcomed you, for the glory of God. Romans 15:7
X eXamine yourselves to see whether you are living in the faith. 2 Corinthians 13:5
Y You shall love the Lord your God with all your heart, and with all your soul, and with all your might. Deuteronomy 6:5
Z Zacchaeus, hurry and come down; for I must stay at your house today. Luke 19:5